September 22, 2022
The physical world offers us a rich tapestry of audio sounds to help us navigate our world. The tapping of footsteps, rumble of traffic, or gentle creak of a door opening give us many clues to our environment. However, virtual spaces often lack these cues, making them difficult to use for people who are blind or visually impaired.
On 9/22 The XR Access Initiative and the XR Association are hosting a 1.5 hour community discussion on audio cues in virtual environments. Together, let's explore lessons we've learned with audio cues in physical life and audio games and explore how those can be applied in virtual experiences to accelerate accessibility deployment in XR. Register for the conversation here.
Talk Details
When: Thursday, September 22 at 1pm PT/4pm ET
A calendar hold will be sent to you upon registration.
All are welcome to attend XR Access Talks. Automated closed captions will be provided for this event. If you need an ASL interpreter or any other form of accommodation to participate in the event, please contact us at jessie@xraccess.org by Friday, September 16.
About the Speakers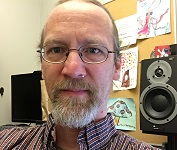 Robert Ridihalgh has been doing audio in the games industry for over 30 years. He is an audio programmer, sound designer, composer, middleware specialist, and voice over expert. Robert currently works for the Xbox Advanced Technology Group (ATG) as an audio specialist, and leads the game audio community at Microsoft. He works on platform technologies around spatial sound and acoustics, and has a deep focus on audio accessibility in gaming.
Saqib Shaikh leads teams of engineers at Microsoft to blend eme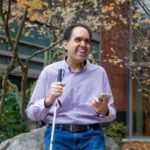 rging technologies with natural user experiences to empower people with disabilities to achieve more – and thus to create a more inclusive world for all. Shaikh is the founder of Seeing AI – an app which enables someone who is visually impaired to hold up their phone, and hear more about the text, people, and objects in their surroundings. It has won multiple awards, and been called "life changing" by users. Shaikh has demonstrated his work to the UK Prime Minister, and to the House of Lords.
Tim S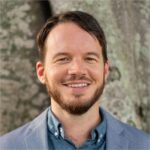 tutts is a design director at Cognixion, where he works to create interfaces usable by even those with the most severe disabilities. With a long history in spatial computing, Tim has led teams to solve many challenges in extended reality interaction, input, UX, and prototyping, and has contributed directly to the sound design of Vuforia and Magic Leap's augmented reality experiences.