A community committed to making virtual, augmented, and mixed reality (XR) accessible to people with disabilities
Research Network
Groundbreaking XR and accessibility research happening across the XR Access Research Network.
Projects
XR Access Projects are community- and volunteer-led efforts to inform the design, development, and production of accessible XR.
Resources
Resources representing a sample of accessible XR projects, including the XR Access Symposium Reports
Participate in XR Accessibility Research!
2023 Research Experience for Undergraduates (REU) Applications Open!
Apply now to join up to 8 undergraduates at Cornell Tech and Columbia University this summer and work on making augmented and virtual reality more accessible. Applications open until March 31st, 2023.

Sign up to Receive the XR Access Newsletter
Featured Resource
XR Access has partnered with the XR Association to create a central repository of accessibility solutions for developers working in XR. This GitHub is a free asset for software developers working on applications for AR, VR and MR to find resources and code snippets that support the use of XR technology by people with disabilities. The site is designed around the platforms on which developers write code such as Unity, WebXR, and ARCore. In addition to code snippets, the GitHub repository includes tutorials and links to other resources and best practices. Read more >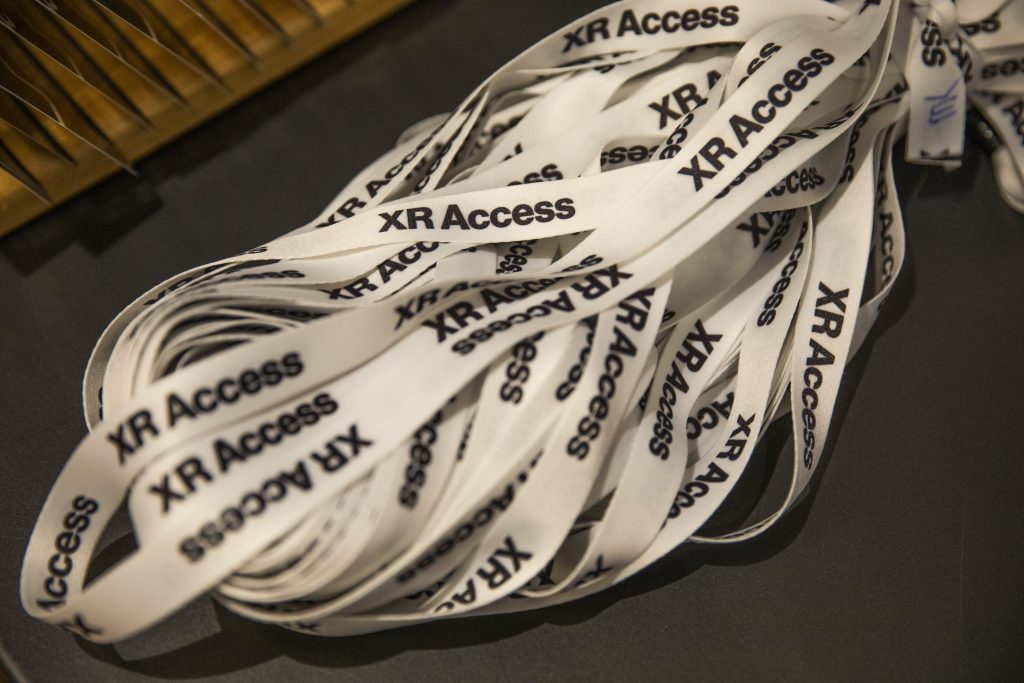 Featured Resource
Report: The Value of Inclusively Designed XR Workplace Tools