Registration Opening Soon
2022 XR Access Symposium
June 9 & 10, 2022 | Virtual Event
XR Access 2022: From Principles to Practice
At the 2022 XR Access Symposium, we'll celebrate another year of progress toward a more inclusive future. Join a diverse group of accessibility advocates, researchers, industry leaders, and users from across the world to explore how breakthroughs and big ideas in accessible XR will shape inclusion, employment, and social life in the years ahead.
The 2022 XR Access Symposium will be virtual, and will feature keynotes, panels, demos, research talks, workshops, and more over two days.
Be the first to know about speakers, demos, and Symposium registration by filling out the form below. We'll contact you via email with updates. Your information will not be shared with others.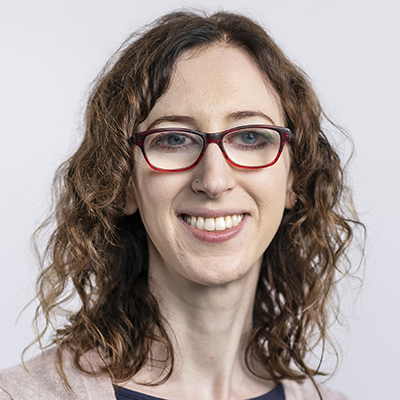 Shiri Azenkot
Associate Professor, Jacobs Technion-Cornell Institute, Cornell Tech

+ About Shiri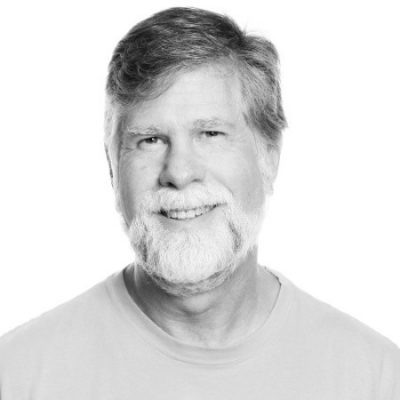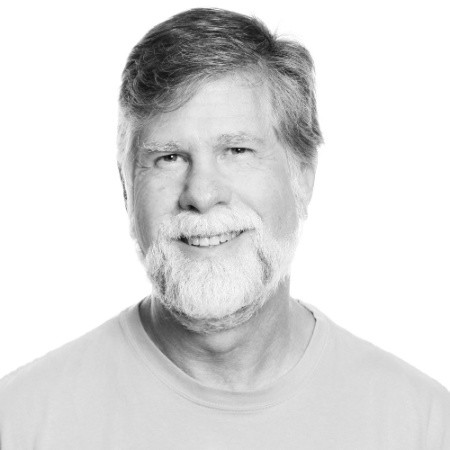 Larry Goldberg
Former Head of Accessibility, Yahoo!

+ About Larry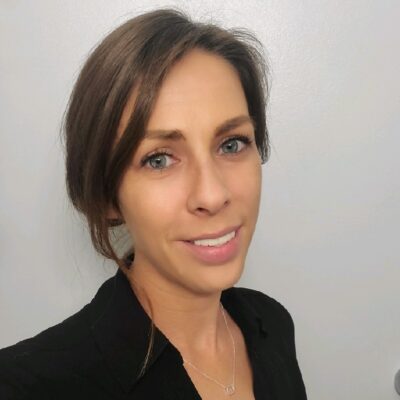 Jacque Madison
Director of Product Accessibility, Accenture

+ About Jacque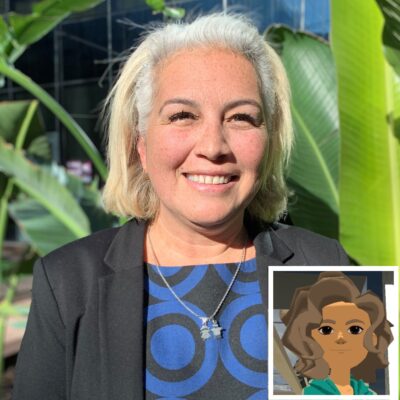 Marisol Villena Salerno
Digital Accessibility Experience Product Manager, Accenture

+ About Marisol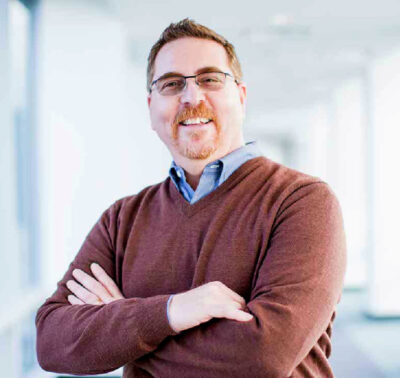 Mike Shebanek
Head of Accessibility, Meta

+ About Mike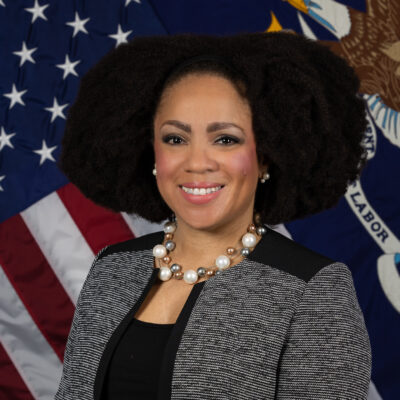 Taryn Mackenzie Williams
Assistant Secretary of Labor for Disability Employment Policy, US Department of Labor, Office of Disability Employment Policy

+ About Taryn
DAY 1: Thursday, June 9
Panels and Plenaries
10:00 AM: Greeting & Kickoff
Shiri Azenkot, Ph.D., Cornell Tech
Larry Goldberg, Formerly with Yahoo
10:05 AM: Opening Remarks
Taryn Mackenzie Williams, U.S. Department of Labor
10:20 AM: Importance of the XR Access Initiative
Mike Shebanek, Meta
10:25 AM: XR Access – Present and Future
Jessie G. Taft, Cornell Tech
Dylan Fox, Yahoo & XR Access
10:35 AM: KEYNOTE: Inclusive XR at Scale – The Nth Floor
Introduction by Bill Curtis-Davidson, PEAT, and Elizabeth Hyman, XR Association
Marisol Villena Salerno, Accenture
Jacque Madison, Accenture
11:15 AM: BREAK
11:30 AM: Inclusive VR Media & Entertainment
Erik Lohr, Ryot Studios
Danny Woodburn, Actor
Athena Demos, Big Rock Creative (BRCvr)
12:05 PM: Testing and Feedback
With Disabled Users
Christine Hemphill, Open Inclusion
Randy Huzinec, University of Pittsburgh Medical Center
Kate Mesh, Open Inclusion
Jamie Knight, Independent
Lynn Cox, Open Inclusion
12:40 PM: BREAK
12:55 PM: Accessible XR for Training
& Collaboration
Ashley Coffey, PEAT
Mark Steelman, TransfrVR
Tim Stutts, XR Design Leader
Elgin-Skye McLaren, Mozilla Hubs
Thomas Logan, Equal Entry
1:30 PM: Creators With Disabilities
Myles de Bastion, Cymaspace
Chris Hainsworth, BlindBurners
Adriana Mallozzi, Puffin Innovations
Ross Kilpatrick, VR Hive
Ben Glover, Independent
2:05 PM: BREAK
2:20 PM: Research to Practice in XR Accessibility
Ricardo Gonzalez, Cornell Tech
Haley Adams, Vanderbilt University
Raja Kushalnagar, Gallaudet University
Steven Feiner, Columbia University
2:55 PM: Looking Ahead
Jessie G. Taft, Cornell Tech
Dylan Fox, Yahoo & XR Access
DAY 2: Friday, June 10
Deep Dive Discussions
10:00 AM: Welcome and Day 2 Overview
Shiri Azenkot, Ph.D., Cornell Tech
Jessie Taft, Cornell Tech
10:05 AM: Workstream Spotlight (bcXR): The Value of Inclusively Designed XR Workplace Tools
Introduction by Alexa Huth, PEAT
Ashley Coffey, PEAT
Maddalena Crosti, Independent
Stewart Tucker Lundy, #WheelchairBossLife
Joana Alemão, Moonbeam
Meryl K. Evans, Equal Entry
10:40 AM: Orientation to Deep Dives
Jessie G. Taft, Cornell Tech
Dylan Fox, Yahoo & XR Access
10:45 AM: BREAK
11:00 AM: Deep Dives – Part A
12:15 PM: BREAK
12:30 PM: Deep Dives – Part B
1:45 PM: BREAK
2:00 PM: Reports Back
3:00 PM: End of Symposium
Are you, your company, or your research group working on XR accessibility? Want to show off a new, emerging, or established accessible XR technology? You're invited to submit a demo video to be presented at the 2022 XR Access Symposium.
Learn more and submit your demo for consideration at the link below.
Interested in sponsoring the 2022 XR Access Symposium? Your support helps us provide high-quality, accessible programming for our attendees.
To learn more about sponsorship levels, please contact Jessie Taft at jessie@xraccess.org.