About XR Access
XR Access is a research consortium based at Cornell Tech, the New York City campus of Cornell University. It was founded in 2019 by Prof. Shiri Azenkot of Cornell Tech and Larry Goldberg, the former head of accessibility at Verizon Media.
XR Access fosters and leads a community that engages, connects, and influences the field of XR, in order to build and share knowledge, skills, tools, user experiences, and leading practices to make XR inclusive of all, regardless of abilities.
To modernize, innovate, and expand XR technologies, products, content and assistive technologies by promoting inclusive design in a diverse community that connects stakeholders, catalyzes shared and sustained action, and provides valuable, informative resources.
Inclusive design and accessibility become an unremarkable part of all XR creation, experience and use through features such as multimodal inputs/outputs, accessibility of content and multiple means of interaction.
Resources on XR accessibility are widespread wherever XR technologies are created, and updated frequently with the latest findings from research.
People with cognitive, physical/mobility, and sensory disabilities are integral to shaping the future by creating, testing, and providing feedback on XR technology products and content experiences.
Facets of intersectionality are emphasized and explored in XR Accessibility, including diverse traits such as abilities, age, race/ethnicity, sexual orientation, nationality, gender identity, and socio-economic status.
Our Focus is efficient and useful for both present and future environments and outcomes. We are evidence-based – pairing creators with users to define needs, co-design and user-test solutions.
Our Approach is to welcome, enable, and empower diverse involvement and inclusive engagement. We are user-centered (on needs of people with cognitive, physical/mobility, and sensory disabilities). We are nimble and adaptable to changing needs of the XR business and technology community.
Our Style is collaborative, catalytic, and connected.
We thank the following experts in XR and accessibility who contributed to our strategy and have advised us through the years.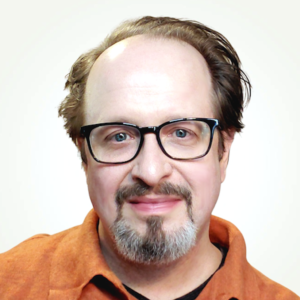 Bill Curtis-Davidson
Strategic Advisor
Co-Director, PEAT
Bill Curtis-Davidson is a Strategic Advisor at the XR Access Initiative.  A Senior Specialist for Cadmus Group, Bill Curtis-Davidson is also serves as Co-Director of the Partnership on Employment and Accessible Technology (PEAT), a policy initiative funded by the U.S. Department of Labor's Office of Disability Employment Policy.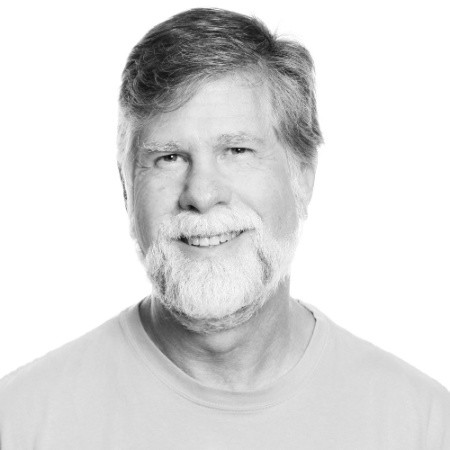 Larry Goldberg
One of the founders of XR Access, Larry recently retired as Head of Accessibility at Yahoo!, where he directed a dedicated team of accessibility professionals and coordinated with thousands of designers and developers. Larry previously worked at WGBH Boston, where he founded and directed its National Center for Accessible Media (NCAM) and where he was directly involved in such ground-breaking legislation and the FCC's regulations governing accessible media and technology.
Elizabeth Hyman
Elizabeth Hyman is President and Chief Executive Officer of the XR Association (XRA), the trade association promoting the dynamic global growth of the XR industry. Hyman brings more than two decades of experience in the worlds of government, policy, and technology.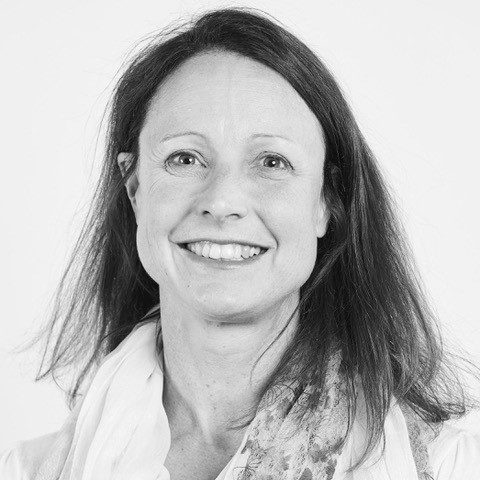 Christine Hemphill
As the founder and director of Open Inclusion, Christine has huge expertise in inclusive research, design and innovation. She contributed her time and expertise to inform XR Access' 2020+ strategy and led the Accessible Design of XR team on the Inclusive Immersive Innovation Canvas project that paved the way for an organized approach to accessible 3D innovation in enterprise.
Jessie Taft
As a Research Initiative Coordinator at Cornell Tech, Jessie assisted XR Access with operations, memberships, communications, and more between 2019 and 2022.
Joel Ward
Joel has over 20 years of experience in technology design, development, and management. He currently works for Booz Allen Hamilton as a Technology Specialist and AR Product Manager, where he focuses on immersive technologies like augmented and mixed reality and devices like the Microsoft HoloLens and Oculus Quest.
Thomas Logan
Thomas Logan is the founder of Equal Entry and one of the foremost contributors to accessible development of XR. Former head of the ADXR work stream, Thomas is an experienced accessibility consultant with a keen eye for innovation.
Ren Tyler
Ren Tyler is a UX-focused digital product designer and advisor who specializes in accessibility, inclusion, ethics, privacy and safety for XR, the Metaverse and AI. As the leader of XR Access' idXR Workstream, she is an experienced advocate for the accessibility of extended reality.
Ashley Coffey
Mrs. Coffey is the CEO of Coffey & Consult and an experienced technology accessibility professional with 10+ years of proven track record and a focus on complex and emerging technologies (e.g., VR/AR/MR, AI) and the former leader of the Business Case for Inclusive XR Workstream. She currently sits on the advisory board of SXSW Pitch, Oklahoma Women in Technology, Perpetual Motion Dance, and the OKC Chapter of the American Marketing Association.
As a campus of Cornell University, Cornell Tech is a world leader in computer and information sciences. Unlike other academic institutions, Cornell Tech was established with a mission for real world impact. Our students and researchers tackle meaningful challenges with feedback from professors and industry leaders in the broader New York City community. We're committed to translating research findings into technologies and products that solve real world problems.
PEAT is a multi-faceted initiative to foster collaboration and action around accessible technology in the workplace. Guided by a consortium of policy and technology leaders, PEAT works to help employers, IT companies, and others to understand why it pays to build and buy accessible technology, and how to do so. PEAT is funded by the U.S. Department of Labor's Office of Disability Employment Policy (ODEP)
Meta
Meta builds technologies that help people connect, find communities and grow businesses. A long time supporter of XR Access, they continue to push forward on supporting accessibility and using VR for good.
Open Inclusion
Open Inclusion is an inclusive research and solutions consultancy based in the UK. They help businesses understand and access the market segments they may otherwise be missing, especially those with access needs such as people with permanent, temporary or situational impairments or of advanced age. Learn more at openinclusion.com
XR Association
The XR Association (XRA) is the trade association promoting the dynamic global growth of the XR industry, which includes virtual reality, augmented reality, mixed-reality, and future immersive technology. XRA is leading the way for the responsible development and adoption of XR by convening stakeholders, developing best practices and research, and advocating on behalf of our members and the greater XR industry.
Teach Access
Teach Access is a non-profit 501(c)(3) organization collaborating with education, industry, and disability advocacy organizations to address the critical need to enhance students' understanding of digital accessibility as they learn to design, develop, and build new technologies with the needs of people with disabilities in mind. Teach Access envisions a fully accessible future in which students enter the workforce with knowledge of the needs of people with disabilities and skills in the principles of accessible design and development, such that technology products and services are born accessible.
Helping Hands
Helping Hands: Monkey Helpers made history by training capuchin monkeys to provide daily in-home assistance to people living with spinal cord injury or other mobility impairments. Now, they are transitioning into modern technologies, including  robotic arms, exoskeletons, adaptive wheelchairs, and virtual and augmented reality, to make a difference in the lives of those they support.
NYU Ability Project
The NYU Ability Project is an interdisciplinary research space dedicated to the intersection between disability and technology. It supports research in client-centered, assistive technology and adaptive design for people with disabilities, and fosters collaboration between individuals with disabilities and engineers, designers, educators, artists, occupational and physical therapists and speech language pathologists.