About XR Access
XR Access is a community with more than 140 cross-sector participants committed to addressing the unique accessibility challenges posed by XR and advancing a shared vision for a future where new technology is born accessible for people with disabilities.
Contact us if you'd like to learn more about XR Access or join a Working Group, please send us an email at info@xraccess.org.
To ensure that the future of this technology considers the needs of people with permanent, temporary, situational, or changing disabilities, Cornell Tech and Verizon Media successfully launched the XR Access Initiative in July 2019 with support from the Partnership on Employment & Accessible Technology (PEAT).

To achieve the community's shared vision, we take a multi-pronged approach, centering around 3 key strands of work impacting the development and use of XR including:
Research
Exploring the different approaches and techniques to designing XR, conducting and sharing research to inform how the field develops new technologies that are accessible to people with disabilities.
Education
Engaging and educating our future developers, researchers, advocates, and entrepreneurs to create accessible XR and educating students to become leaders in the next generation of inclusive technologies.
Working Groups
Convening a Community of Practice (CoP) comprised of six working groups with more than 140 participants and hosting virtual and in-person events to inform and transform how the field creates accessible XR technologies.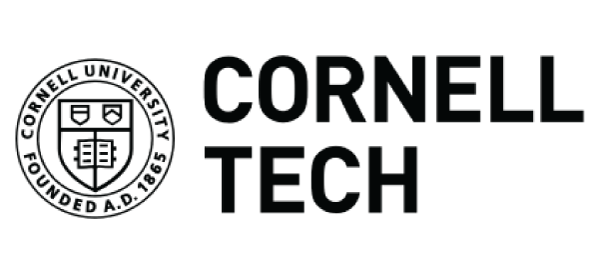 As a campus of Cornell University, Cornell Tech is a world leader in computer and information sciences. But unlike any other academic institution, Cornell Tech was established with a mission for real world impact. The Master's programs teaches students to tackle meaningful challenges with feedback from Cornell Tech professors and industry leaders in the broader New York City community. PhD students and postdocs work with faculty who are committed to translating research findings into technologies and products that solve real world problems.
PEAT is a multi-faceted initiative to foster collaboration and action around accessible technology in the workplace. Guided by a consortium of policy and technology leaders, PEAT works to help employers, IT companies, and others to understand why it pays to build and buy accessible technology, and how to do so. PEAT is funded by the U.S. Department of Labor's Office of Disability Employment Policy (ODEP)