adXR | Accessible Development for XR
The Accessible Development for XR Workstream helps developers create content and tools that are accessible to all.
Workstreams are where XR Access happens.
Our three workstreams catalyze shared and sustained action around particular focus areas. In the adXR workstream, we're creating new prototypes for accessible XR technologies and tools, and promoting accessible development techniques.

Interested in participating the adXR Workstream? Fill out the interest form below: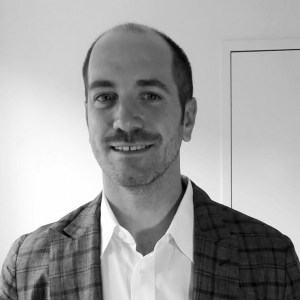 Thomas Logan
Owner, Equal Entry
Thomas Logan has spent his entire professional career creating technology solutions that work for people with disabilities. Over his career, Thomas has delivered projects for numerous federal, state and local government agencies as well as private sector organizations from startups to Fortune 500s. He is the owner of Equal Entry, whose mission is: "contributing to a more accessible world." He is also organizer of Accessibility Virtual Reality and co-organizer of Accessibility New York – monthly Meetups for people interested in topics related to accessibility and people with disabilities. for people interested in topics related to accessibility and people with disabilities. Thomas lives in Tokyo, Japan.
Get in touch with Thomas: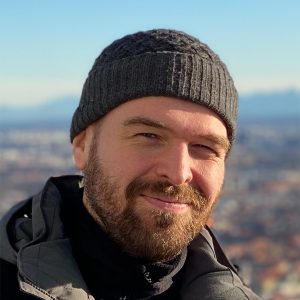 Roland Dubois
Adjunct Faculty Immersive Design, Lead Product Designer; School of Visual Arts
Roland is a product designer and UX expert based in NYC, curator of WebXRNews.com, XR Accessibility at Virtuleap, and creator of GRAVR — a globally recognized avatar for VR on the web. Previously, Roland co-founded the consulting agency ByteDept, designing human-centric digital products for some of the world's most respected brands in a variety of verticals. He is the host of WebXR (A-Frame NYC) workshops/events and creates immersive experiments that make the current VR/AR industry accessible for everyone. He started his design career in the Siemens/BenQ innovations lab. A graduate of the University of Applied Sciences Munich, Roland is an adjunct faculty teacher for immersive design at the School of Visual Arts, NYC. He is also a member of the W3C Immersive Web CG and XR Access.
Get in touch with Roland:
Our current research projects are focused on
Explorations of inclusive visual communication (contrast & readability)
Multimodality in XR motion / navigation (AT for XR)
Alternative sensory feedback for XR interactions (haptic & spatial audio)
We are excited to extend our list with your suggestions!
We're also collaborating with the XR Association to build a comprehensive database of open-source research projects. Check it out at the link below.
https://github.com/XRAccessibility/xraccessibility.github.io