bcXR| Business Cases for Inclusive XR
The Business Cases for Inclusive XR Workstream promotes adoption of accessible XR technologies across industries.
Workstreams are where XR Access happens.
Our three workstreams catalyze shared and sustained action around particular focus areas. In the bcXR workstream, we're highlighting the critical need for accessible XR across markets and industries. bcXR's current project focuses on inclusively-designed XR workplace tech & its impact on making hybrid workplaces more inclusive.

New Report: The Value of Inclusively Designed XR Workplace Tools
XR Access's Business Cases for Inclusive XR (bcXR) workstream wanted to explore the connection and potential business value for inclusively designed XR workplace tools and hybrid workplaces. So, the workstream assembled a research team and executed a research project resulting in this report. Purpose of this Report This report aims to begin laying out reasons why organizations adopting XR technologies must think about disability inclusion and accessibility as they pivot to hybrid work and maintain business operations.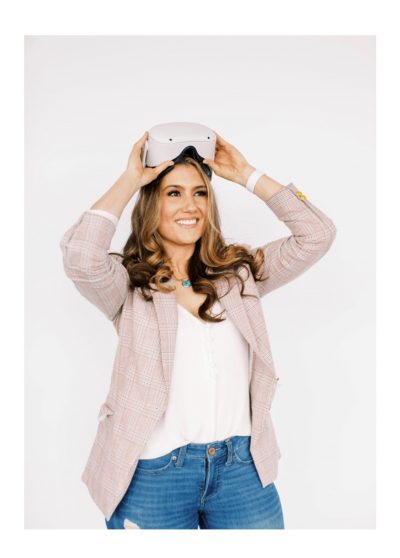 Ashley Coffey
Consultant, Emerging Technology and Accessibility
Ashley Coffey (she/her) is a Consultant on Emerging Technology Accessibility at the Partnership on Employment and Accessible Technology (PEAT). In this role, she works to advance the accessibility of emerging workplace technologies to increase employment opportunities for people with disabilities. Ashley also leads the Business Case XR workstream within the XR Access initiative and serves as a leader on the Community & Engagement Team. She is passionate about furthering the adoption of inclusive design for accessible technology.
Previously, Ashley has worked as an Emerging Technologies Librarian at the University of Oklahoma, implementing inclusive design practices for integrating XR tools for research, instruction, and innovation.
Read more about inclusive XR in Ashley's recent PEAT blog post: "What's Happening in Inclusive XR."
Get in touch with Ashley: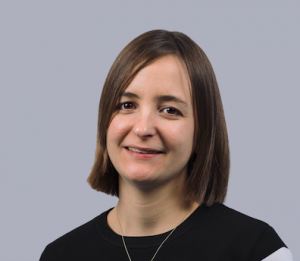 Maddalena Crosti
Programme Lead – Immersive
Maddalena's passion is helping creators realise their vision, particularly in XR. She specialises in running immersive and creative programmes that build ecosystems, and has worked in the UK, Saudi Arabia and Taiwan.
Get in touch with Maddalena: