Cornell Tech PhD student Lei Shi, faculty member Shiri Azenkot, and their collaborators are studying how to design educational 3D models for students with visual impairments. The researchers interviewed teachers of the visually impaired about the needs of their students, and demonstrated previously designed 3D-printed interactive models and computer vision-based educational tools.
Based on interview results, they designed an augmented reality (AR) app that pairs with a 3D printed model. The model's tactile features help students learn the physical features of a concept, while visual and audio cues from the AR app provide additional information.
The study's results point to several possible avenues for improved educational technology, including adding effective tactile features, providing both auditory and visual content, and building from existing pedagogical best practices.
This work was presented at the ACM CHI conference in Glasgow on May 4-9, 2019. You can find more information about this and related projects at the researchers' Interactive 3D Printed Models site.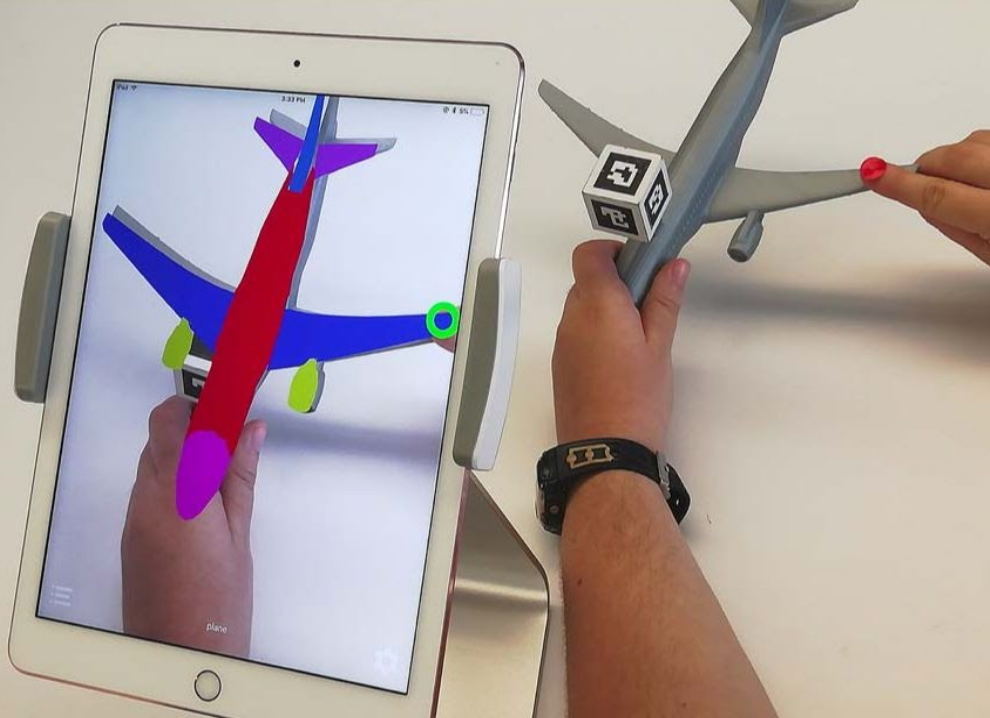 Pictured: A visually impaired student uses a mobile application to learn about the Plane model